Quarashia Saleem Al Shehab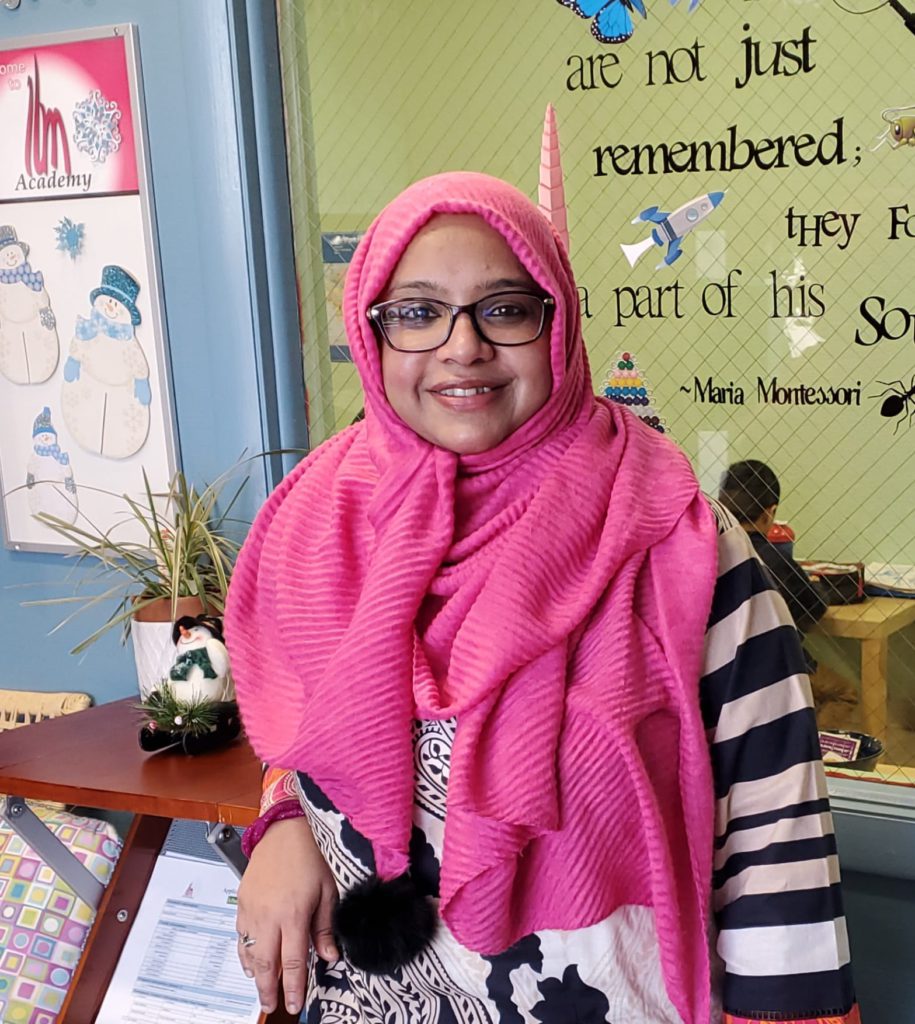 Quarashia Saleem Al Shehab is the Director and the founding member of ILM Montessori Academy.  Quarashia is an AMS certified early childhood teacher with over 15 years of experience leading an Islamic Early Childhood class starting in New Jersey. She also holds a bachelor's degree from Montclair State University in New Jersey.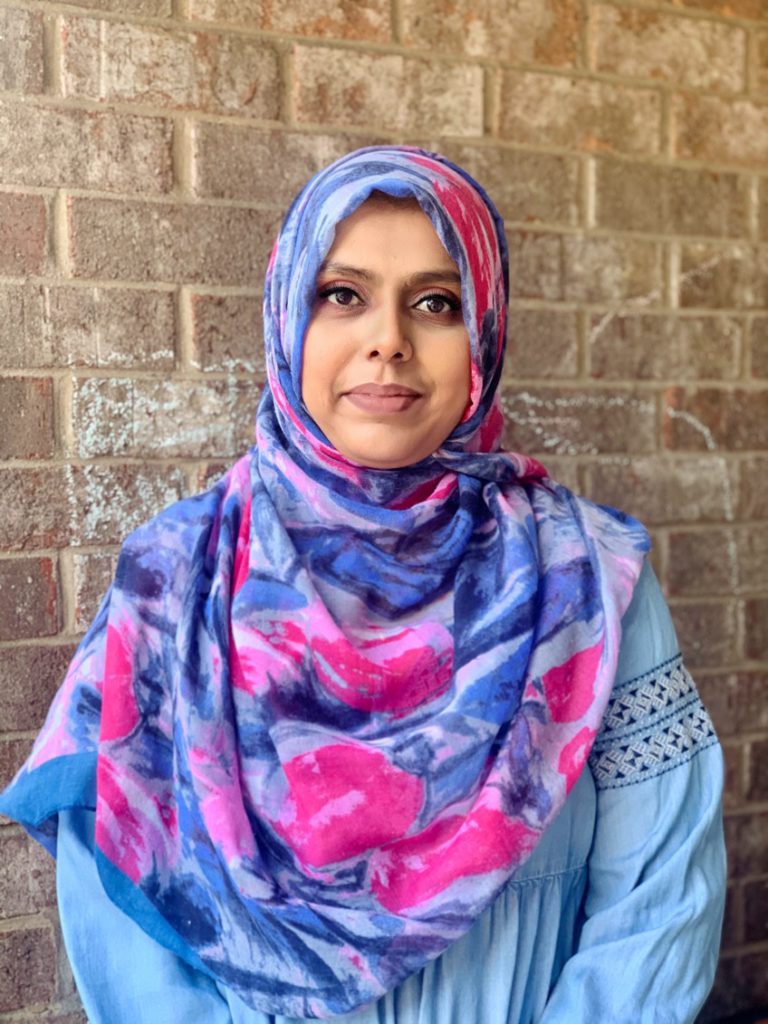 My name is Yasmeen S.Shareef and I am the upper elementary lead teacher at ILM. I have been fortunate enough to be a part of the ILM family since 2015 Alhamdulillah. I hold a Bachelor's degree in science and a Bachelor's degree in education and have also earned a Montessori Lower and Upper Elementary (6-12) certification from GCMS (MACTE).
I have been in the education field, working with children, for about 21 years Alhamdulillah. I began my career in teaching as a traditional elementary teacher in the year 2001 at a private Islamic school in Chicago and continued teaching and mentoring in other private Islamic Schools and Chicago Public Schools respectively. My philosophy of education was based on a traditional way that counts on a set academic curriculum in a specific time span. The lecture-style structure and the evaluation of students based on stressful testing and grading systems was my go-to method in the past.
However, this philosophy was drastically affected in the year 2015 when I started working at ILM. I was deeply amazed and impressed by the Montessori Philosophy which is based on a scientific and holistic approach to education that results in the child's cognitive, social, emotional, physical, and spiritual development. It is the most peaceful educational environment where children explore, research, discover, analyze and work independently. Substantially inspired by this philosophy, I decided to take up this Montessori Journey. I have been a Lower and Upper Elementary Lead at ILM for the past five years and currently leading Upper Elementary. It is an absolute pleasure to have been associated with ILM and I am looking forward to many more blessed years of teaching at ILM Insha'Allah.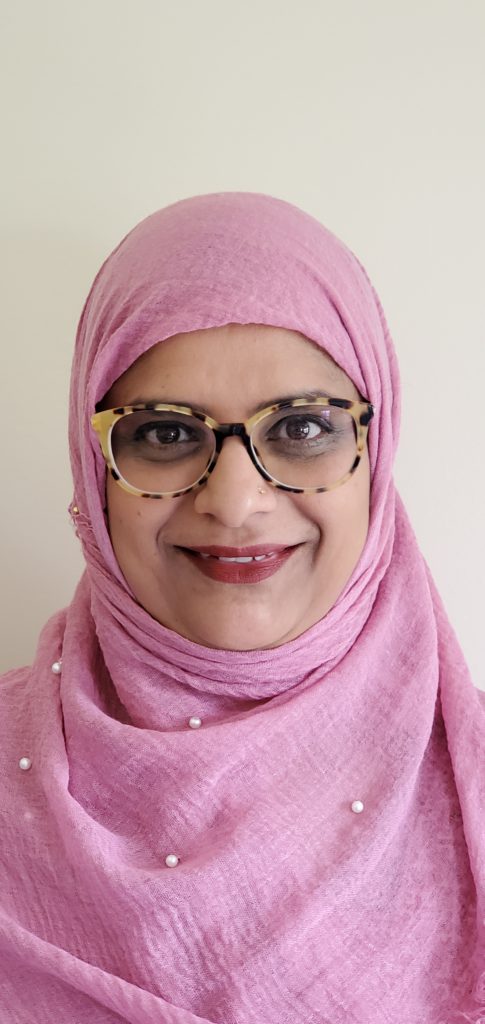 My name is Mona Hussain, and I am the lead guide in the Yellow Room.

Before joining ILM I was a Respiratory Therapist for 10 years. I have been part of the ILM family for the past 6years. I started as an assistant and fell in love with Montessori Philosophy. I discovered teaching is my passion and, therefore; I pursued a Montessori Primary Certificate.

I am committed to the essence of the Montessori Method and believe in it wholeheartedly. I am beyond thrilled to be on this beautiful journey with all of your amazing children. I am committed to nurturing each child's whole development. I pray that these future Muslims will become valuable members of our communities. Thank you for giving me the opportunity to work with your beautiful children.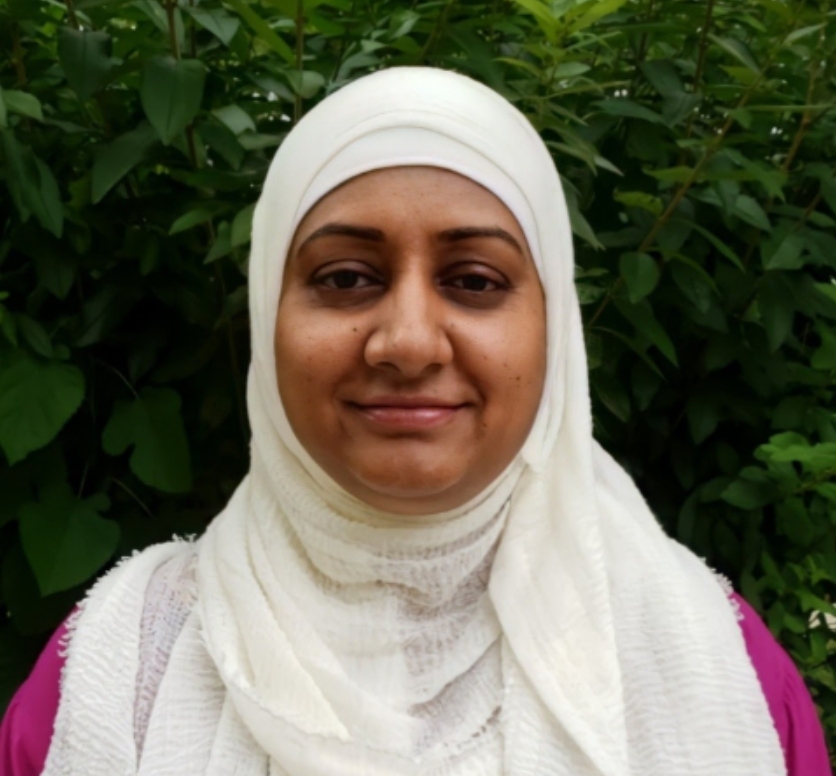 My name is Sohela Mateen and I'm the Teacher's Assistant in the Yellow Room. Working at ILM gave me the opportunity to see the beauty of primary-age children. I decided this was my calling and did my Montessori assistant training from a MACTE certified institution. These innocent children are our future. I'm excited and happy that I get to shape these future Muslims.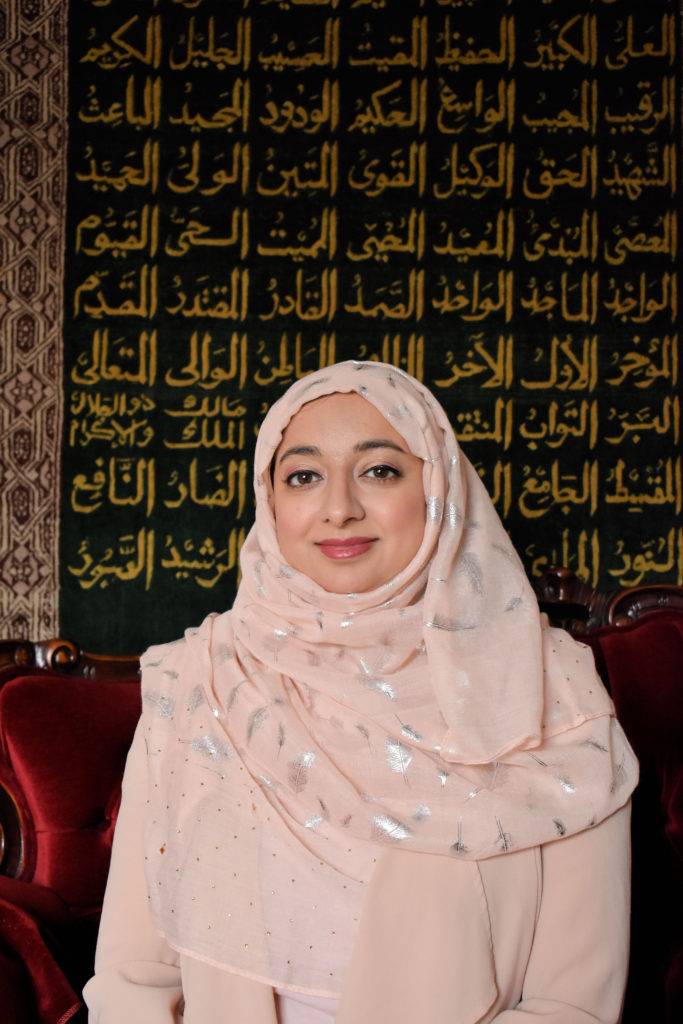 Assalaam 'Alaikum my name is Sarah Khan. I am a lead teacher in the 3-6 program with a Montessori Certification from the North America Montessori Center in British Columbia, Canada. I also hold a Bachelor's Degree in Psychology with a Minor in Education from Concordia University (Montreal, Quebec).  I have over 15 years of experience in education and continue to love being a teacher.  I continue to strive and foster a classroom with a love of language and expression, an appreciation of nature, and to be diligent in the task at hand.​ I have been working at ILM Montessori for the last 5 years. Ilm is an amazing school that has a nurturing, loving environment where children can learn and experience new challenges that will help build their confidence.  Each child is unique, therefore they learn and thrive at their own pace.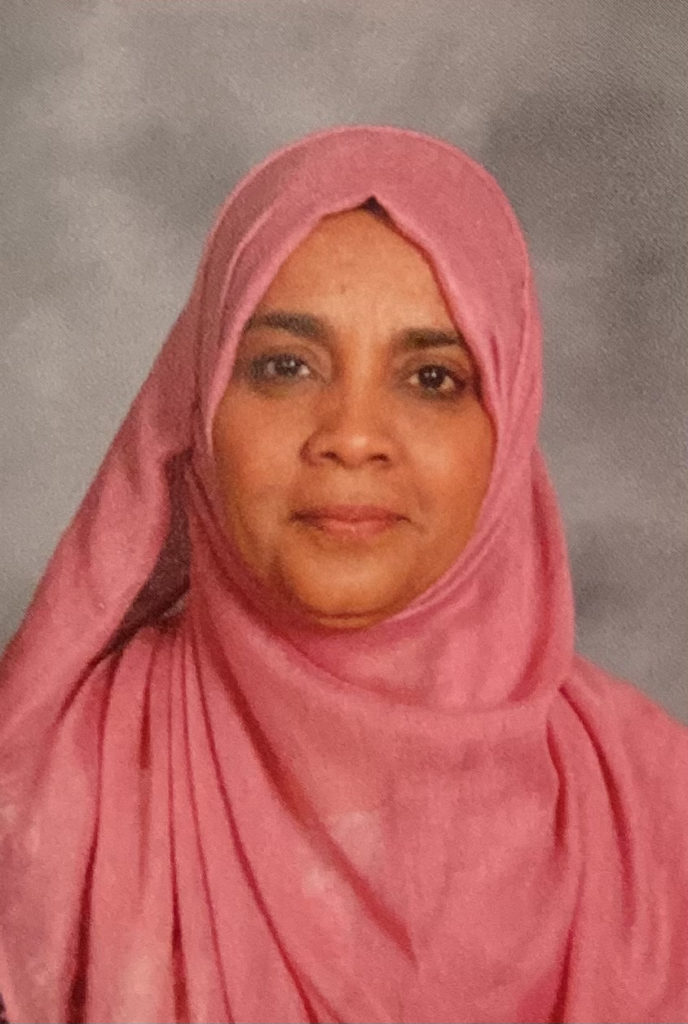 As-Salam Alaikum. My name is Sahar Qadir. I've been at ILM Academy since 2018. I have a degree in Bachelor of Science and I had an opportunity to complete the Assistant Teaching certification from CGMS. I find it extremely rewarding to teach and inspire students in an Islamic environment. I hope to make a positive impact to help our children grow to be wonderful Muslims and human beings. In Sha Allah. Ameen.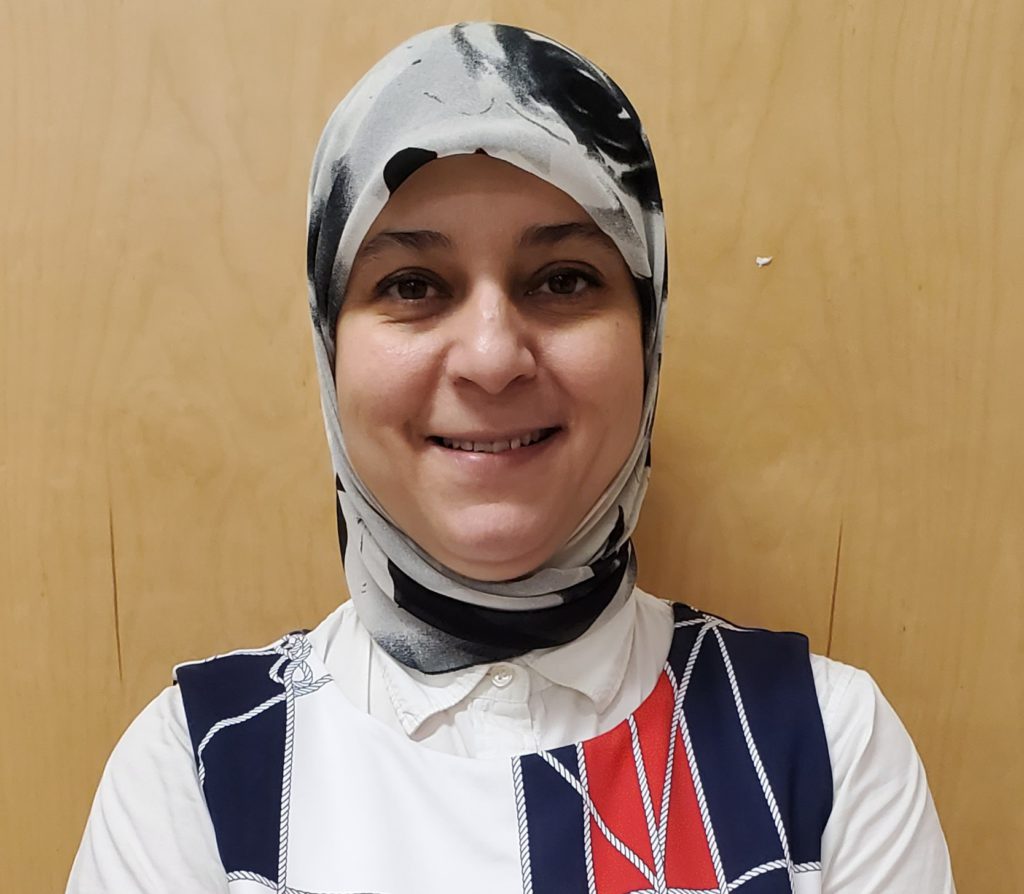 I am Fatima Sarraj.  I have been teaching for fifteen years.  I have completed a degree in Bachelor of art in 2005. I have experience in teaching first to fifth grade for many years in Illinois.  I taught students from the fifth to tenth grade in both suburban and urban school districts in Aleppo, Syria. Furthermore, I have experience teaching at the Montessori pre-school in Alexandria, Egypt.
As a teacher, my main goal is to motivate students to do their best and extend their own personal limits. I devise programs, according to syllabus requirements, that expand on previous knowledge and encourage students to explore new and interesting possibilities. I encourage students to construct their own learning in an environment that stimulates and helps students to realize their full potential. I have had some excellent results with students who have a history of poor performance. I strive to instill a love of learning and to make learning exciting and interesting. One student who had difficulties with Arabic is now reading aloud with confidence and is enjoying reading for pleasure.
I am delighted to be your child's Arabic, Islamic Studies, and Quran teacher. I have taught students of all ages and levels and from different countries.
 I have taught primary school, secondary, elementary, preschool, and even undergraduate students.
My name is Samiah Safvi, and I will be starting my 4th year here at Ilm Montessori as a lead teacher for our Lower Elementary program. I received my bachelor's degree in Psychology from the University of Illinois in Chicago in 2012. During my time at UIC, I had the opportunity to tutor students of all ages at Erie Neighborhood House in Chicago and was also fortunate to assist and closely observe a Montessori class for numerous years.
Each day I was amazed to find the students excited to learn and work independently using stimulating, hands-on materials.  Therefore, I proceeded to complete my certification in Lower Elementary from Midwest Montessori Teacher Training Center (MMTTC) in 2017. I've thoroughly enjoyed being a part of the strong community of Ilm Montessori for the last 3 years, where the staff works as a unit to maintain a nurturing environment with Islamic values for all students. 
My name is Ayat Elewa and I'm excited to be starting my first year here at Ilm Montessori. I graduated with a bachelor's degree in Accounting from DeVry University but I became interested in Montessori philosophy when my son started school in 2016. I have been a TA in a Montessori classroom for 4 years.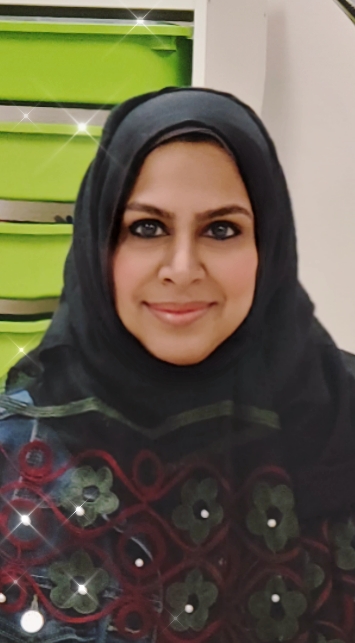 Assalamualaikum, my name is Nosheen Cassim and I have had the pleasure of working with Ilm Montessori for over seven years. I was born, raised, and educated in Chicago. The experience of raising three children of my own ignited a passion and commitment to nurture and cultivate the curiosity of young developing minds. As the secretary, I oversee the day-to-day managerial operations and administrative life at Ilm. In addition to my secretarial duties, I coordinate special events for students and lead the program to expand Ilm's library collection with up-to-date and stimulating reading materials. Alhamdulillah, I hold a certificate in Tajweed from Islamic Online University and have been teaching Qur'an to children for over twelve years. Prior to joining the team at Ilm, I taught various Islamic curricula and secular programs over the course of ten years. Additionally, for more than four years, I was the leader of a summer program at Camp Busy Bees. Each of these has been a valuable experience to me that I'm able to bring with me to Ilm. Some of my hobbies include organizational mastery, reading, and word puzzles. I am also known to be quite the coffee aficionado!
Insha Allah, this year, apart from my secretarial work, I'll be teaching the Preschool and Pre-K students Qur'an, Arabic, and Islamic Studies. I am very excited and looking forward to a productive and fun year ahead!