The beginning of Elementary age marks an important milestone for children. At this age, the children are the most eager to explore different concepts.
The most important goal of a teacher or guide for these children is to keep their curiosity alive and use it to advance their knowledge.
The Montessori approach allows for children to explore with independence while building on their natural growth of learning using consistent patterns.
The multi-age classroom allows for the students to act as mentors for younger students and possess leadership skills. Classroom jobs also play an important role in the Montessori classroom, as the students learn to be a contributing part of a community of respect and problem-solving.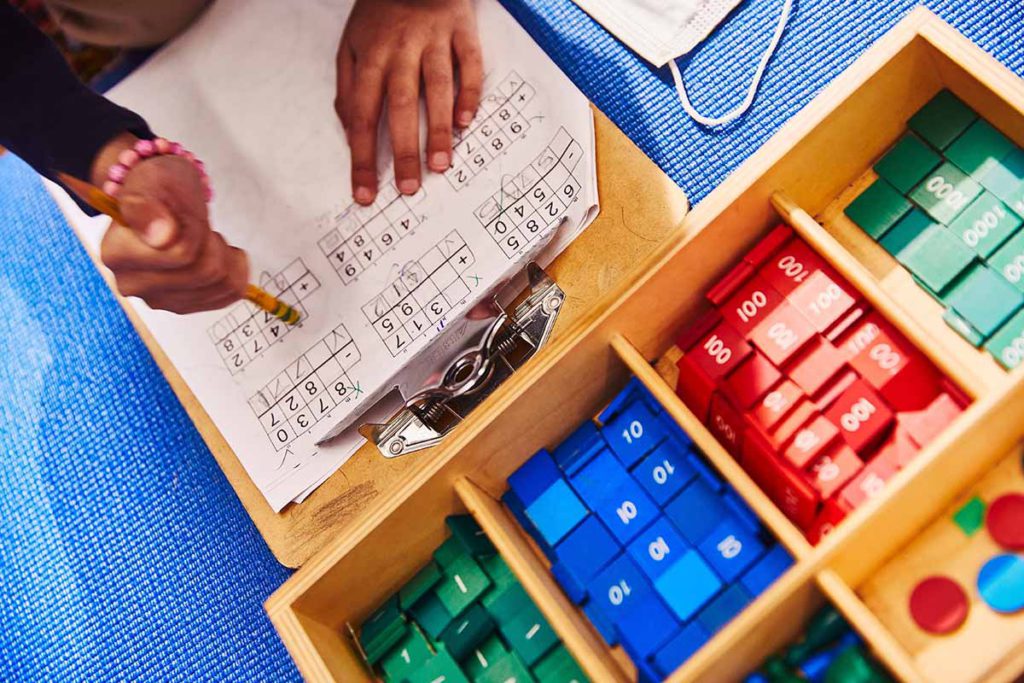 At ILM we strive to maintain our classroom as a prepared learning environment for the lower elementary that invites the students to discover new concepts and build on what they grasped in the primary years.
The class is filled with stimulating, hands-on materials in all subject areas for the students to be engrossed in.
These carefully designed materials excellently cater to all different kinds of learners. The students meet in small and large group presentations and learn to work in a cooperative learning atmosphere.
Through visual, auditory, and kinesthetic activities the students are better able to master and progress advanced concepts early on.
In order to meet their social needs, the students are granted various opportunities to work in groups. The students use work plans that help them in setting goals for themselves, practicing time management, and ultimately teaching them to be balance work responsibly.
We hope to maximize the students' academic and emotional development while trying to achieve the ultimate goal of enabling students to succeed beyond the classroom.
Tuition Details:
All programs require a $200 enrollment fee.
Lower Elementary Program:
$750 per month for ten months
To find out about the immersive curriculum we offer, Click below